What's New - President's Messages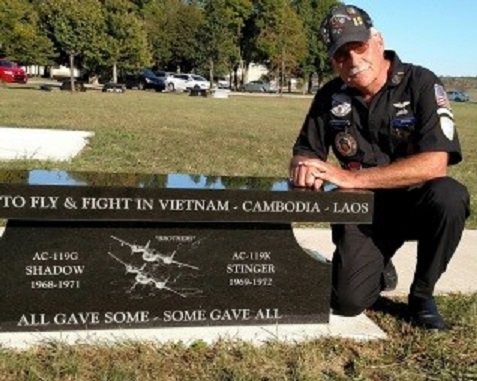 President's Message – February 20, 2019.  Greetings, fellow AC-119ers.
As expected, your Board of Directors is working diligently to tweak-up plans for the Salt Lake City, UT reunion, Sept. 3–8, 2019. We are meeting monthly by teleconference and tackling issues as they arise. Reunion Coordinator Chuck Williams is planning for a special event to recognize our 20th anniversary reunion, and wow…..50 years of brotherhood.  I am expecting Reunion XX in SLC to be awesome.
The previous Firing Circle did not have many reunion details, so we are blasting out a FLASH message to provide a lot more information.  I am sure many of you are waiting for the registration process to go on-line. We are finalizing a few critical components before we can. (1) We have secured an Associate Member of the Association, who helped with tours in the past, to help with making tour arranges for this year, and (2) the IT team, headed by Wayne Laessig and new webmaster Liz Buss, have to first update a few of our web site "service modules" before we can get the registration page up and running.  This is an internet issue that many well-established web sites are experiencing.
Chuck is asking for a number of volunteers at the reunion to: (1) help with organizing the Sat. night auctions, (2) welcome and sign-in attendees at the hotel registration desk, and (3) "watch-over" the Hootch if/when any Association Board members may not be present. We will have sign-up sheets available for those who are willing and able to help.
In closing, I cannot help but let "some cats out of the bag." The next full Firing Circle will have information about Larry "Doc" Fletcher's "Association History Project," and an outstanding return-on-investment with an outreach effort by Everett  Sprous (Membership Coordinator) and new member Roy Davis. (We are in contact with many new or "lost" AC-119ers.)
"Chance favors the prepared mind."
Mike Drzyzga, President 2016–2019
President's Message – January 2019.  Happy New Year!  The New Year is starting off well for the Association. The Board of Directors is very active, using teleconference meetings combined with lots of email traffic, to keep the "pipper" on our Association business targets.  We are fortunate to have a hard-working and dedicated bunch of former gunshippers to help keep us moving forward. The Association website improvements are being implemented by Wayne Laessig with the assistance of a new "volunteer" IT support specialist, Liz Buss. Of special importance, the website updates are crucial to get the reunion registrations page ready.
PLEASE make the time to visit our Web site, www.ac119gunships.com, and look at the wealth of information, as well as the Quartermaster page. Our Salt Lake City Reunion Coordinator, Chuck Williams, is busy moving forward with plans for a super Reunion XX, in Utah.  We are also fortunate to have your leadership team enhanced with Don Luke, the Newsletter Editor. He published the November Firing Circle – very well done!  A January Firing Circle is forthcoming and will have lots of updated information and more details for you.
Now, my shout-out for our Facebook team. There is a lot of valuable info being shared on Facebook. It is probably not appropriate to single out any one thing in particular. However, I will do so. Former Shadow Maintainer Jim Alvis did an entire series of Facebook posts describing the days of his Shadow ferry experience from St. Augustine, FL (where the "slicks" were converted into AC's) to Nha Trang on the 50th Anniversary of the flights, very cool. I understand that there is a lot of junk (to put it mildly) on social media websites, but "OUR" Facebook page is very well managed!
Wishing "yous-guys" a great 2019. See ya in Salt Lake City in September.
Respectfully, 
Mike Drzyzga, President 2016–2019