Salt Lake City Reunion --
Special Auction Items
There are many items being donated for our Reunion Auction in Salt Lake City and we appreciate them all! Take a look at some of the fantastic items being donated, and even "re" donated, for our Reunion Auction:
Stinger Gunner, Membership Coordinator, and Facebook POC Ev Sprous donated this fantastic quilt made from our Reunion T-Shirts for our last Albuquerque Reunion's Auction. Mike Brown, KIA Kenny Brown's brother, won it and gave it to his sister Anna Gregory-Brown. They decided they want this wonderful memento to be re-auctioned to another AC-119er as part of its ongoing story and are re-donating it to us for that. Wow!!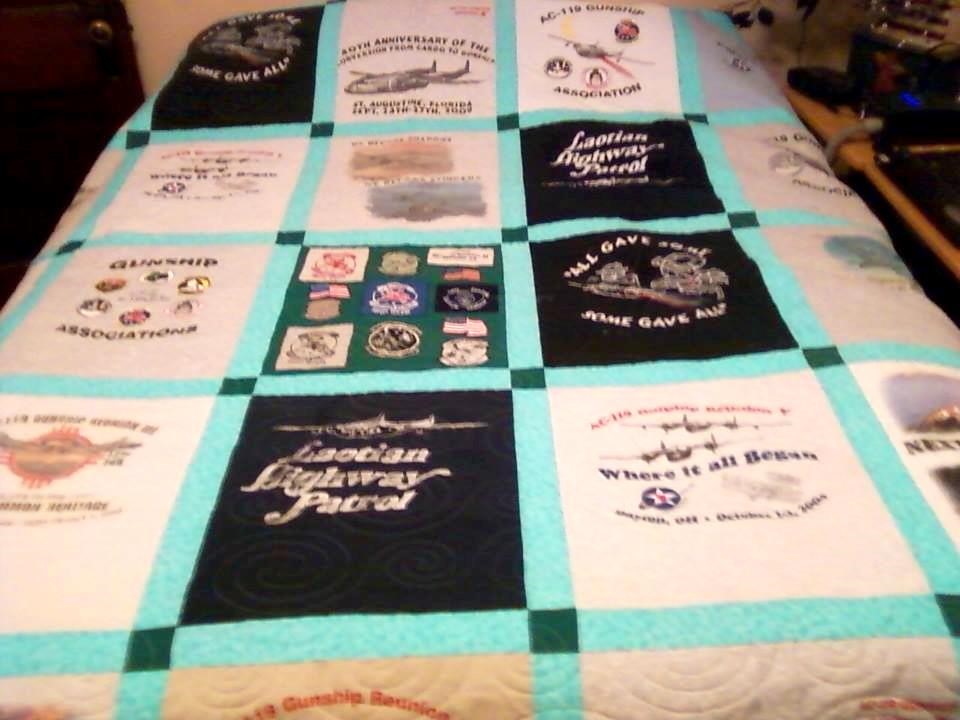 Last year, Shadow Gunner Bill Zito brought a Shadow wall clock, with the Shadow emblem laser etched into the top of an oak wine barrel, for last year's Auction. It was gorgeous and the Shadows (maybe goaded by a Stinger or two) stepped up for a fun auction, with the winner taking home a great wall clock!
Bill's son made that clock and now they've done it again, but even better (says a humble Stinger Co-Pilot), with a Stinger wall clock for the Auction!! Take a look at this beauty and bring your checkbook!